An ongoing collection of graphic and visual explorations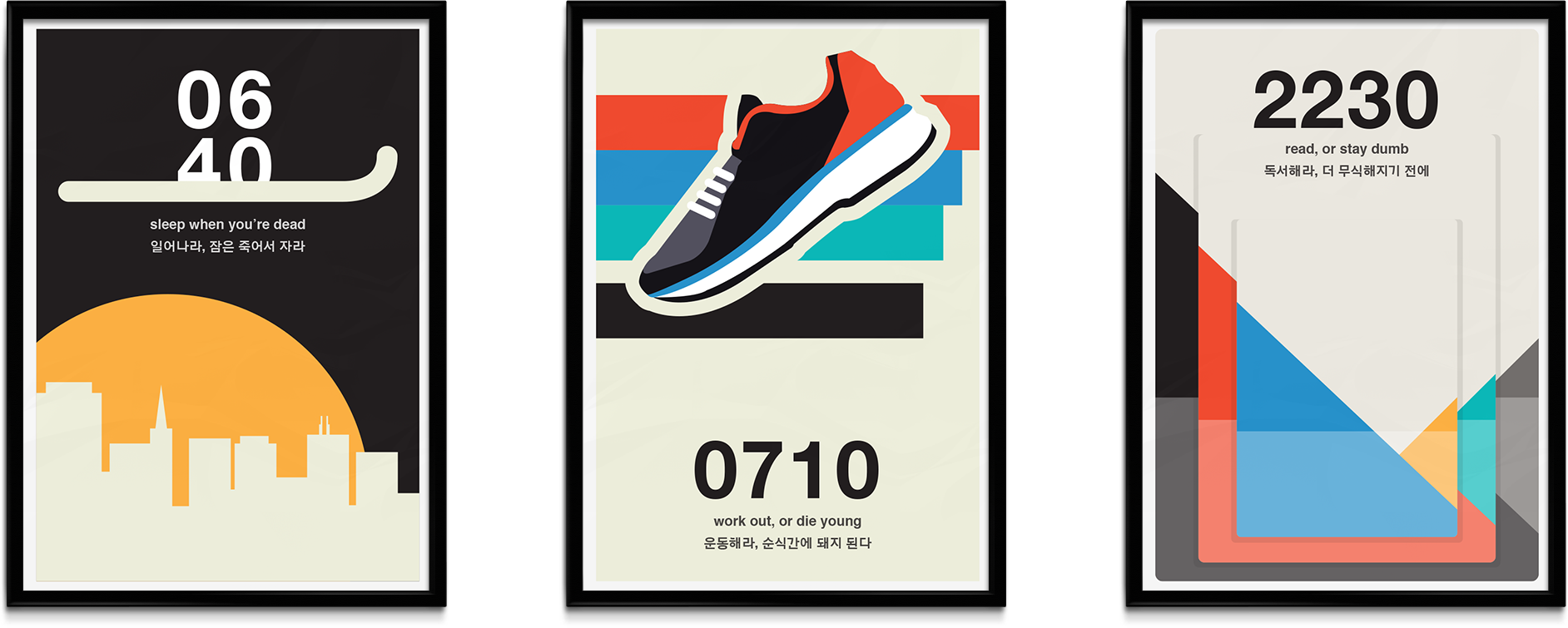 Day to day  |  March, 2015
A collection of motivational posters that serve as effective reminders. Wake up at 6:40 AM, work out at 7:10 AM, and read at 10:30 PM.
Zoom  |  February, 2013
Selected as 1 of 15 finalists for the Nokia Lumia 820 Design Challenge, Zoom is a shell cover case for the Nokia Lumia 820. Once snapped to the phone, Zoom enables wireless charging. The circular shape indicates wireless charging while the tiles represent Windows 8 fluid UI. The geometric design portrays Nokia's and Window's simplicity.